Britishvolt Announces Roadmap for Development of 4690 Tailored Battery Cell Technology for High Performance EVs, and Beyond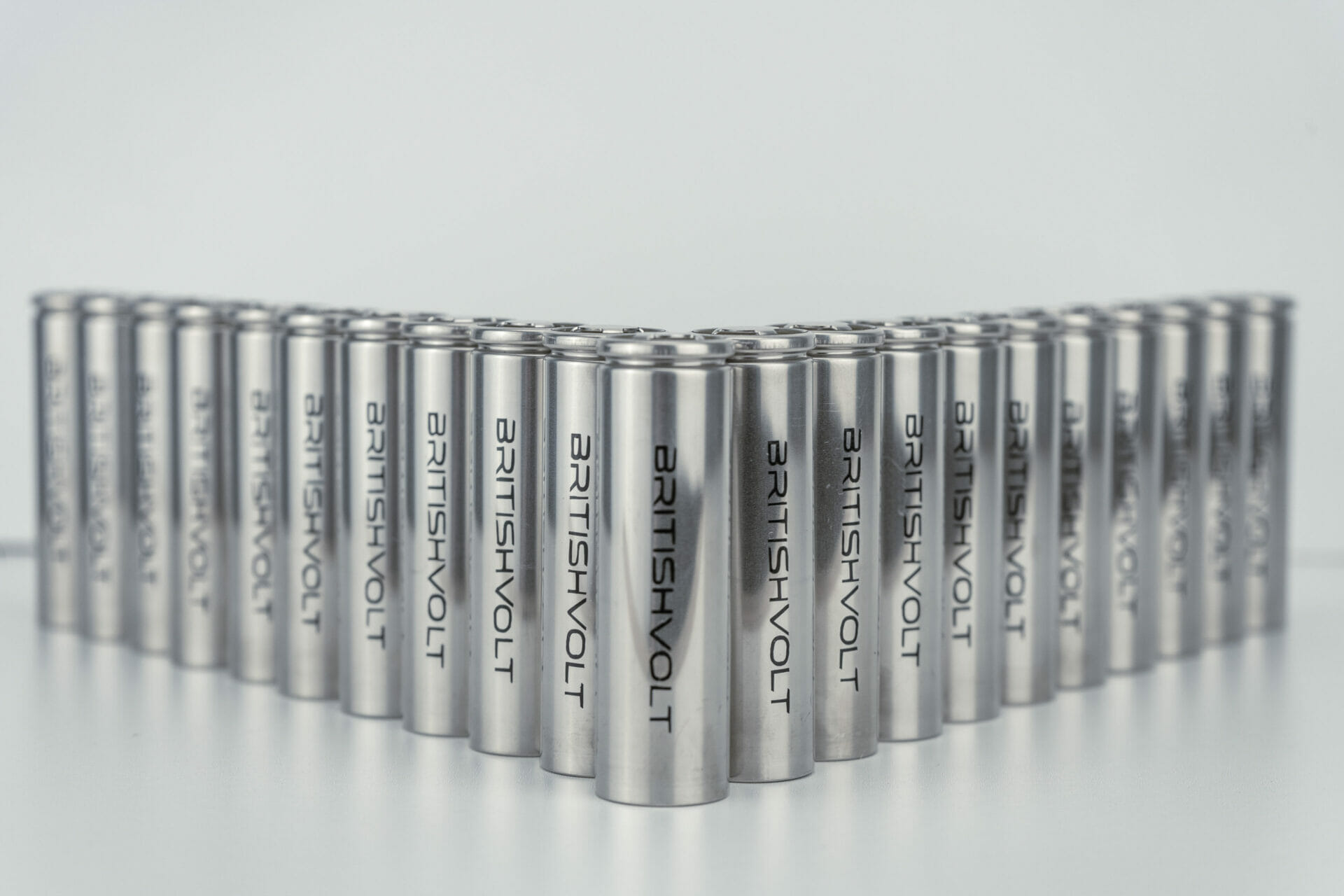 Britishvolt Announces Roadmap for Development of 4690 Tailored Battery Cell Technology for High Performance EVs, and Beyond
Britishvolt is developing next-gen, large format, 4690 [diameter x height] battery cells – lithium-ion advanced technology battery cell formats specifically designed for high-performance electric vehicles and beyond
 The 4690 format is to be developed and prototyped at the recently acquired EAS facility in Germany before being transferred to the UK for scale-up at the company's Hams Hall facility in the Midlands ahead of large-scale production at the company's Northumberland Gigaplant battery manufacturing facility
4690 is among a range of new battery products Britishvolt plans to bring to market this decade as it plays a leading role in accelerating the transition to a low carbon future
Britishvolt believes larger format cells are a key enabler for the future of the battery industry and is excited about its development programme to tailor cells specific to customer requirements, including the ability to change the length of the 4690 to suit applications
Northumberland U.K., 24/06/2022 – Battery technology pioneer Britishvolt has a development roadmap for larger format, 4690, high-performance lithium-ion advanced cell technologies, starting with digital-twin modelling before being transferred to EAS, and subsequently to its Hams Hall scale-up facilities in the UK, for prototype and production, the company said June 24.
"Britishvolt understands the importance of larger format cells, which is why our recent acquisition of EAS, of which the importance needs to be fully grasped by the market, and our scale-up facility in the Midlands will help us deliver 4690 cells that our customers require. Critically, we will be able to build these game-changing cells in a truly sustainable, low carbon way.
"We start with digital twin/simulation modelling, exactly the same way we did with our 21700 cell development, and then move on to physical prototyping. This improves efficiency, reduces waste, lowers costs and makes us leaner and more agile. We can also tailor the length of the cell to suit specific applications. This is a unique Britishvolt proposition that will also help anchor the UK as a global battery leader and home to leading battery innovation. We are helping reindustrialise the UK."
Orral Nadjari, Founder/CEO, Britishvolt:
The 4690 cell pathway is in development at Britishvolt, where the company is leveraging its digital-twin simulation and modelling capabilities to drive engineering and bring technology to market quicker and more efficiently. The use of digital twin, via our simulation and modelling capabilities, provides Britishvolt with analytical data and tools, coupled with our manufacturing expertise, to effectively tailor the 4690 cell. This customization can be in aspects including the variation of dimension, i.e. to shorten or increase the cell length against the 4690 format, in order to maximise performance and system integration delivering the product our end customers require.
The battery technology pioneer has cell chemistry development and optimisation pathways underway, coupled to cell mechanical design engineering, which builds upon the expertise in prototyping and cell design at EAS and is linked to development programmes with Britishvolt's cell manufacturing equipment suppliers.
Britishvolt Battery Research video
This accelerated roadmap to production allows for reduced waste and increased speed of delivery, resulting in potentially lower carbon application. Successful production of its first 21700 A-samples at the UK Battery Industrialisation Centre, following prototyping at WMG, University of Warwick, having tracked the same process from digital to physical, gives Britishvolt confidence that the data captured digitally will manifest as a market-leading new cell format, perfectly tailored to customer requirements. The first batch of 21700's will be in customer's hands for testing later in 2022.
Further benefits will be obtained by working in close cooperation with customers to fully tailor the cells to their specific requirements. More customer announcements are scheduled in coming months.
Source: Britishvolt Announces Roadmap for Development of 4690 Tailored Battery Cell Technology for High Performance EVs, and Beyond – Britishvolt
Source: Britishvolt Announces Roadmap for Development of 4690 Tailored Battery Cell Technology for High Performance EVs, and Beyond – Britishvolt