DC Battery Technologies launches new POWEROAD Prime 750 portable battery station to supply power in outdoor applications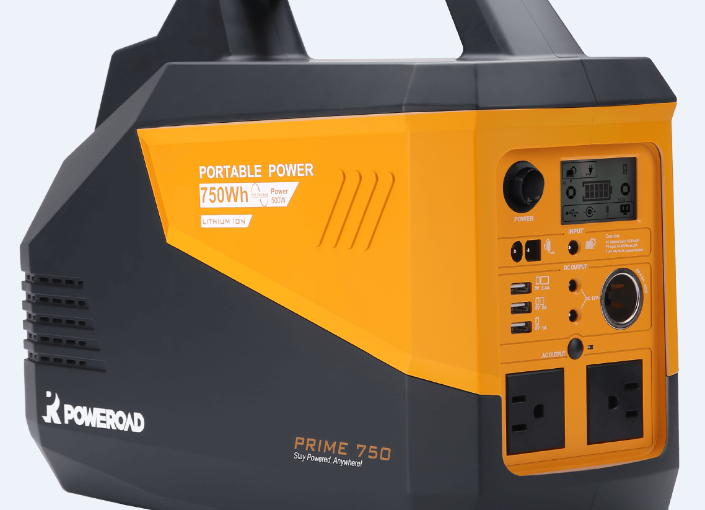 DC Battery Technologies, the UK subsidiary of a major European battery distributor, has launched the new POWEROAD Prime 750 power station to provide essential power for a range of applications in rugged outdoor settings including disaster recovery.
Built to withstand the elements, the new POWEROAD Prime 750 extends DC Battery Technologies' comprehensive product range into the disaster recovery sector, as well as other outdoor activity market applications including camping, motorhomes, caravanning, entertainment, fishing, photography and tooling.
THE POWEROAD Prime 750 delivers both high energy content, with a capacity of 786 Watt-hour, and fast charging within five hours. Each unit is compact, weighing up to 7.5kg and comes with a non-slip handle which makes it portable and easy to pick up and use.
The POWEROAD Prime 750 power station offers five adjustable multi-mode settings which include emergency flash and SOS signal, ensuring that disaster recovery specialists and emergency response teams can continue to work uninterrupted.
The Prime 750 outdoor portable power station consists of a lithium-ion battery to offer the highest energy density for longer autonomy. Backed by POWEROAD's expertise, the Prime 750 ensures reliable operation over a long cycle life across a wide range of temperatures. An easy-to-use Input-Output (IO) interface panel on the front has a port for the POWEROAD adapter-charger which comes with the unit when it is purchased.
For more information on the new POWEROAD Prime 750 power station, visit www.dcbattery.tech,  call 01536 464890 or email [email protected]
Full size image available here.