Ecobat to Build New Lithium-Ion Battery Recycling Facility in Arizona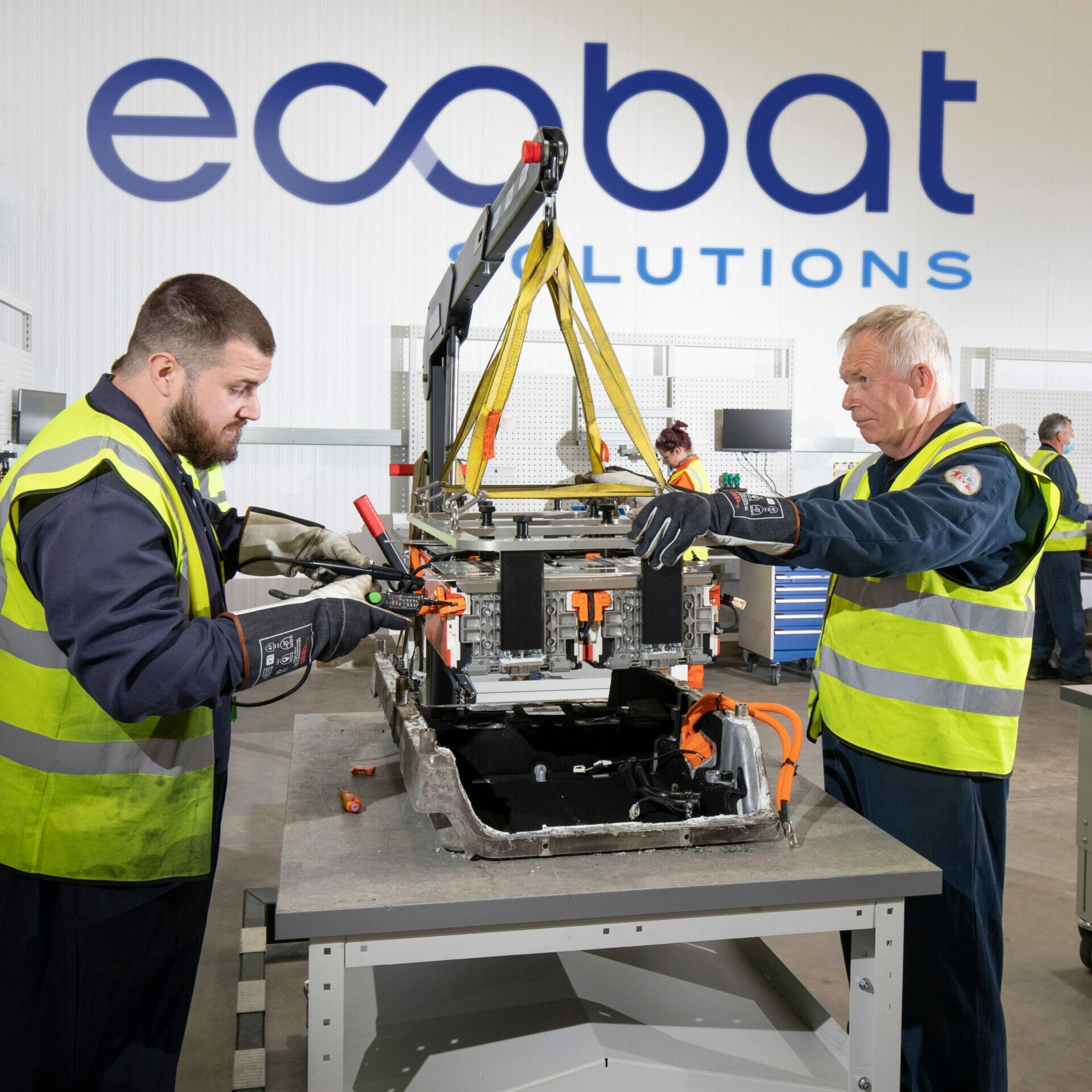 Company will expand its European EV battery recycling capabilities and apply global capability, infrastructure, and decades of experience with lead battery recycling and production to recycle EV batteries in the U.S.
CASA GRANDE, ARIZONA (Feb. 20, 2023) – Ecobat, the global leader in battery recycling, is building its third lithium-ion battery recycling facility and its first in North America. The new facility in Casa Grande, Arizona will initially produce 10,000 estimated tons of recycled material per year, with plans to expand capacity to satisfy the increasing need to recycle lithium-ion batteries.
"We are thrilled to grow our global lithium-ion battery recycling footprint with a new facility in Casa Grande, Arizona," said Ecobat CEO Marcus Randolph. "This facility, like our lithium-ion battery recycling facilities in Germany and the United Kingdom, represents a significant milestone in Ecobat's strategy to grow our lithium-ion battery recycling business to a scale, similar to our world-leading lead battery recycling business."
Ecobat Casa Grande will repurpose lithium-ion batteries reaching end-of-life through diagnostics, sorting, shredding and material separation to produce a concentrated black mass containing the valuable materials in lithium-ion batteries. It will be located approximately one mile from the existing Ecobat Resources Arizona facility, which has been using state-of-the-art technology and a highly trained workforce for 15 years to manufacture anodes. Start-up is expected in the third quarter of this year.
"With the addition of yet another global battery innovator, Arizona has become a central hub of energy storage and recycling technologies," said Sandra Watson, President and CEO of the Arizona Commerce Authority. "With this state-of-the-art facility, Ecobat Casa Grande will enhance Arizona's sustainability footprint while expanding our battery industry and creating skilled jobs."
Ecobat maintains notable International Organization for Standardization (ISO) certifications in environmental, safety and health, quality, and energy management systems. The company's expansion in the North American market underpins its commitment to providing sustainable, second-life recycling solutions for advanced-battery technology.
"Congratulations to Ecobat and thank you for bringing your company and jobs to our community," said Casa Grande Mayor Craig McFarland. "I get asked constantly, what are we going to do when we totally convert to Electric Vehicles and we have to deal with old batteries! This new lithium-ion battery recycling plant is a great example of exactly what we need; a company succeeding and expanding a sustainable operation in our community. We welcome the second component of their operations to the City of Casa Grande and applaud their efforts to use sustainable practices in their industry while providing jobs for residents who look for opportunities to work closer to home."
Learn more about how Ecobat is transforming energy storage across the globe at Ecobat.com.
Media Contact (US)
About Ecobat
Ecobat is the world's largest recycler of batteries. We meet essential energy storage needs by making the business of batteries safer and more sustainable for a circular energy economy. In 2021, Ecobat's lead battery recycling business fully recycled 70 million car batteries. Now, we're continuing to invent ways to harness lead, lithium and other materials that power everyday lives more efficiently. For more information on how we are transforming energy storage, visit www.ecobat.com.
Should you not wish to receive press information from Ecobat in future, please contact me directly.
Peter Coleman | EU Marketing Manager
T:  +44 (0)121 568 3254    |    M: +44 (0)7500 88 29 72  |   [email protected]   |  www.ecobat.com/solutions
Ecobat Solutions UK Ltd I Crescent Works Industrial Park I Willenhall Road I Darlaston I West Midlands I WS10 8JR I UK