Green Cubes Technology Awarded Patent for Modular Batteries for Medical and Industrial Mobile Workstations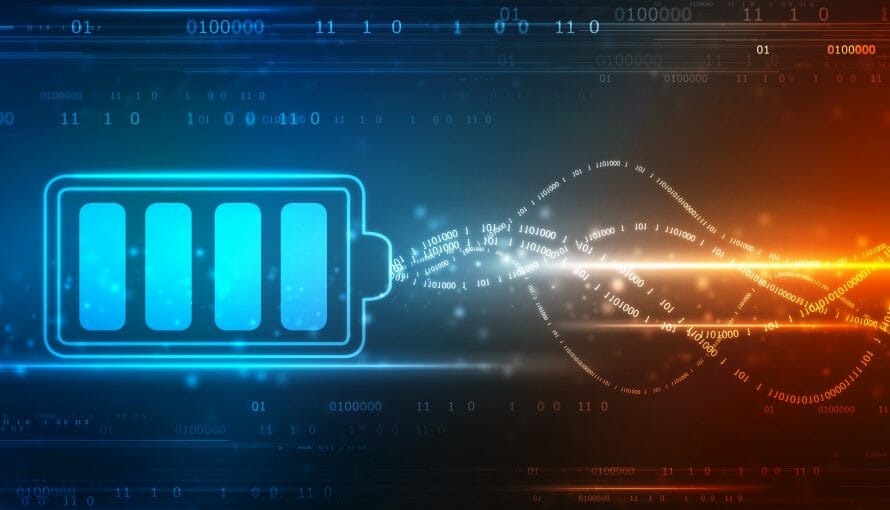 Green Cubes Technology (Green Cubes), the leader in producing Lithium-ion (Li-ion) power systems that facilitate the transition from lead acid batteries and Internal Combustion Engine (ICE) power to green Lithium-ion (Li-ion) battery power, today announced the patent award for modular Lithium-ion batteries for medical and industrial mobile workstations. These battery modules simplify transportation and disposal of Lithium-ion batteries.
The patent specifies a method of utilizing battery modules to build a scalable power system within the base of a mobile workstation. This modular approach enables the workstation operator to 1) select multiple increments of battery power for the workstation, 2) physically ship battery modules using less restrictive Department of Transportation (DoT) regulations, and 3) more easily dispose of the battery modules once they reach their end of life. When a traditional Lithium-ion battery in a mobile workstation reaches its end of life, it cannot be readily recycled because they weigh more than the typical eleven-pound threshold imposed by battery recyclers.
As indicated in USPTO patent # 11,189,875, the individual battery modules each weigh within the allowable limit to permit recycling at the end of their life, which can be conveniently done at many home improvement stores. Should the operator of the mobile workstation need to replace one or more battery modules, those individual battery modules can be easily replaced within the base of the workstation, and the expired battery module can be readily recycled. Battery modules within the workstation base can be connected together, so the power provided by the battery modules can be effectively combined and used to power the workstation for longer run times.
"We have utilized this patent to design integrated Lithium-ion power systems for some of the leading medical and industrial mobile workstation manufacturers," said Jeffrey VanZwol, Chief Marketing Officer of Green Cubes. "Green Cubes pioneered the migration from Lead Acid to Lithium-ion power for the mobile workstation market, and effectively eliminated Lead for the material footprint of the modern mobile workstation. This patent enables our Lithium-ion power systems to provide even higher levels of convenience through the entire life cycle of our products. As a leader in rechargeable power solutions, this patent demonstrates that Green Cubes is committed to minimal ecological impact by enabling its customers to easily recycle Lithium-ion batteries."
About Green Cubes Technology
Green Cubes Technology develops and manufactures a complete portfolio of lithium power systems that enable its OEM and enterprise customers to transition from Lead Acid and Internal Combustion Engine (ICE) power to Lithium-ion battery power.  Green Cubes utilizes proven hardware and software platforms to build the most reliable lithium battery systems in its industries.  With over 300 employees across six countries, Green Cubes has been producing innovative, high-performance and high-quality products since 1986.
Green Cubes Technology Awarded Patent for Modular Batteries for Medical and Industrial Mobile Workstations – Green Cubes Technology