The Battery Tech Expo 2022 runs 12th May 2022 at The Wing, Silverstone and will bring together the latest technologies and services involved in the battery technology covering battery storage, battery management systems, fuel cell technology, lithium-ion batteries to name a few.
The event will welcome senior decision makers and users from across the power industry who share a professional interest in the technology and science of battery technology.
Held at the world famous Grand Prix venue, Silverstone, a major UK hub of the high tech engineering sector, the event will provide a unique opportunity to showcase the latest technological products and services from within the industry.
Driven by a high-profile, proactive, marketing campaign and media campaign, the event will attract a significant number of visitors and the highest calibre attendees in the industry.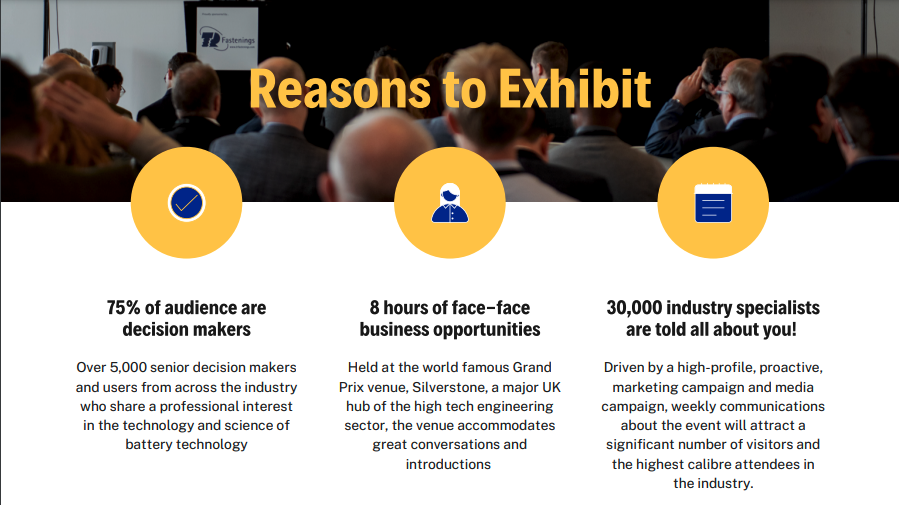 Please view our Event Sales Brochure for more opportunities and rates or contact David Reeks, Event Director on:
Email: [email protected]
Tel: +44 (0) 1283 337 291
Mobile: +44 (0) 7889 493 054