Veidekke selected contractor for Battery Cell Factory 1 in Eyde Energy Park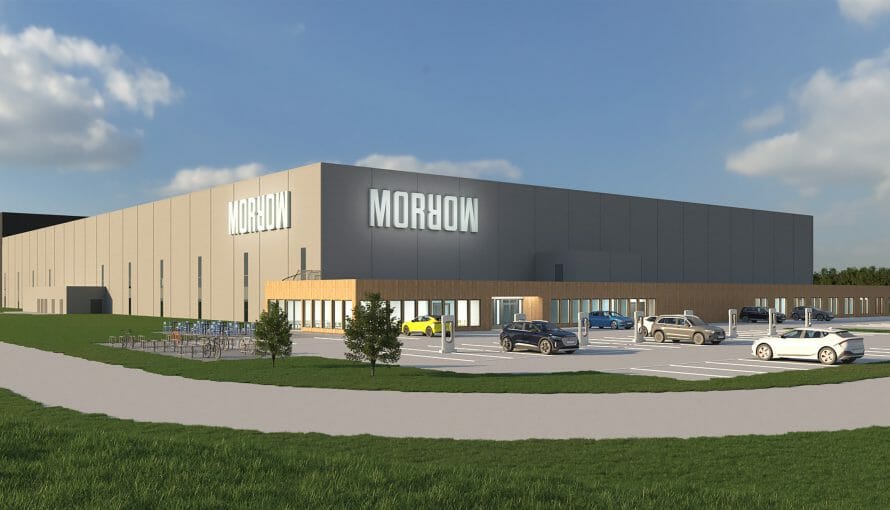 Siva Morrow Eyde Energipark AS has signed a contract with Veidekke for the construction of Battery Cell Factory 1 at Eyde Energy Park in the municipality of Arendal. The contract is a design and build contract valued at just below NOK 400 million excluding VAT.
"We are proud that Siva and Morrow Batteries have chosen Veidekke as their partner both during the development phase and for the execution phase relating to the first battery factory at Eyde Energy Park. This is a dynamic and green industrial initiative that we are thrilled to be a part of," says Roar Kristiansen, General Manager of Veidekke Logistikkbygg AS.
"As an industrial investor, Siva is delighted to have Veidekke on board for the realization of Battery Cell Factory 1. The project has undergone a development phase during which Veidekke has demonstrated that they have the expertise, capacity, and ability to deliver complex projects like this," says Lisa Bartnes Aalberg, Director of Real Estate at Siva.
This will be one of the first commercial battery cell factories in Norway. Thanks to its access to renewable energy, it will be able to produce some of the most sustainable batteries in the world from day one. When commissioned, the factory will have an annual production capacity of 1 GWh battery cells, but once the planned phases of construction are completed, the capacity will reach 43 GWh, equivalent to the demands of more than 700,000 electric cars.
"Quality at every level is essential if we are to produce world-leading batteries at Eyde Energy Park. The purpose of Battery Cell Factory 1 is to demonstrate to the market and customers that we can deliver quality on a large scale. Having solid partners on board such as Veidekke and Siva provides us with the best possible chances of success," says Håkon Tanem, acting CEO of Morrow Batteries.
Battery Cell Factory 1 will have a gross floor area of almost 30,000 m2 and will be constructed in a partnership between Veidekke Logistikkbygg and Veidekke Bygg Agder. Construction work will begin within the next few weeks.
More information: Veidekke | One of Scandinavia's largest construction groups